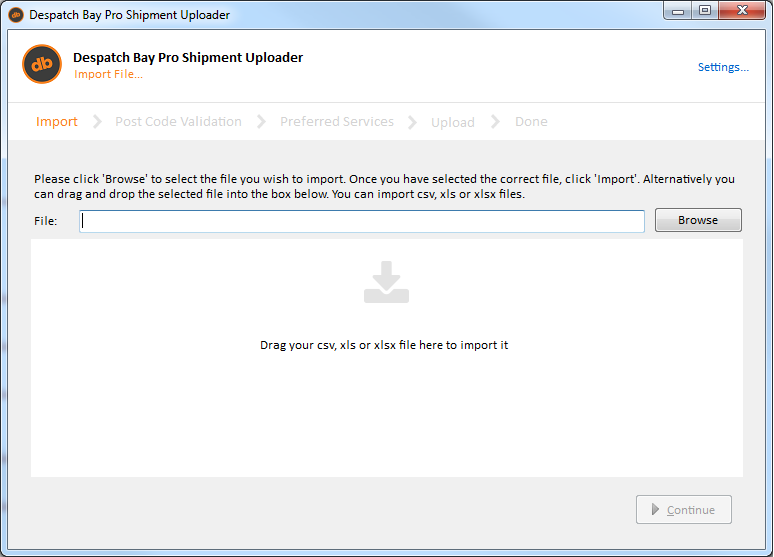 In their never ending quest to make life simpler for their clients, Despatch Bay identified a gap in their service where retailers could quickly and efficiently import and upload files containing parcel delivery information to their in-house shipment API service. Despatch Bay approached several software suppliers to fulfil this requirement, awarding Breeze IT with the contract to develop a system to take to their clients.

Working closely with Despatch Bay's in-house marketing, design and development teams, Breeze IT developed a wizard-like windows application, taking the user through a step-by-step journey where they import, cleanse and upload a data file using a number of different file formats. Throughout the course of the data cleansing process, users can choose who their preferred courier and service is before querying the availability of the service for each delivery via Despatch Bay's API. Users can then choose alternative services for deliveries where their preferred service is unavailable. Once they have completed the data cleansing process, the users are able to upload the delivery file to their Despatch Bay account to begin printing address labels for their parcels.

Breeze IT utilised technologies that include C#, WCF, SOAP, Digital Signing and SQL Server to allow Despatch Bay to bring a great product to their clients.

Feedback of the application has been highly positive.
Interested in learning more? Head over to the despatchbay.com.