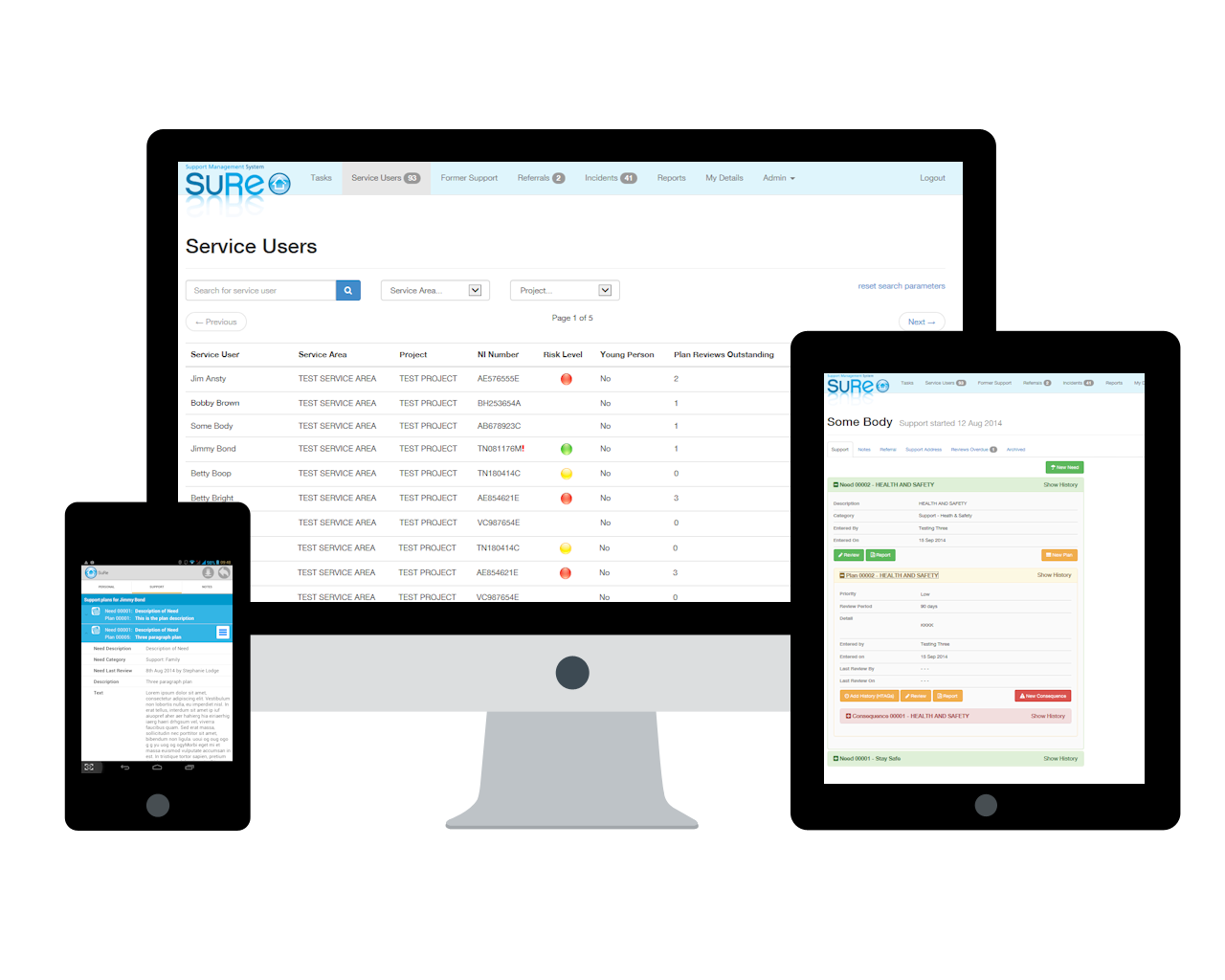 Following the successful implementation of our bespoke Project and Fleet Management system, we were then approached to upgrade their current service user support system with a view to modernise and make use of latest technology.

NCHA now provides floating support (supporting vulnerable people in their own homes by contract support workers). The support workers needed to access support information and update records from anywhere, so their old system installed on a resident PC has become dated. Project workers are required to record and monitor the entire support lifecycle from referral, needs assessment, plan writing and monitoring of support. The distributed nature of the support meant a secure online application was required.
We developed a web based application that recorded all aspects of the service user's details, their needs, support plans, and risk assessments. Comprehensive task management and incident reporting was also included.

As part of the development we were also asked to complement the main system with a mobile application for use by out reach workers. It was vital for support workers to be able to access plan information and update notes whilst supporting users in their own homes (floating support). A complication was that internet connectivity was not always guaranteed.

We successfully wrote an Android tablet application that enables online and off line operation; data being synchronised seamlessly in the background when the support worker has internet connectivity.

The project has been a complete success. Feedback from users has been fantastic.