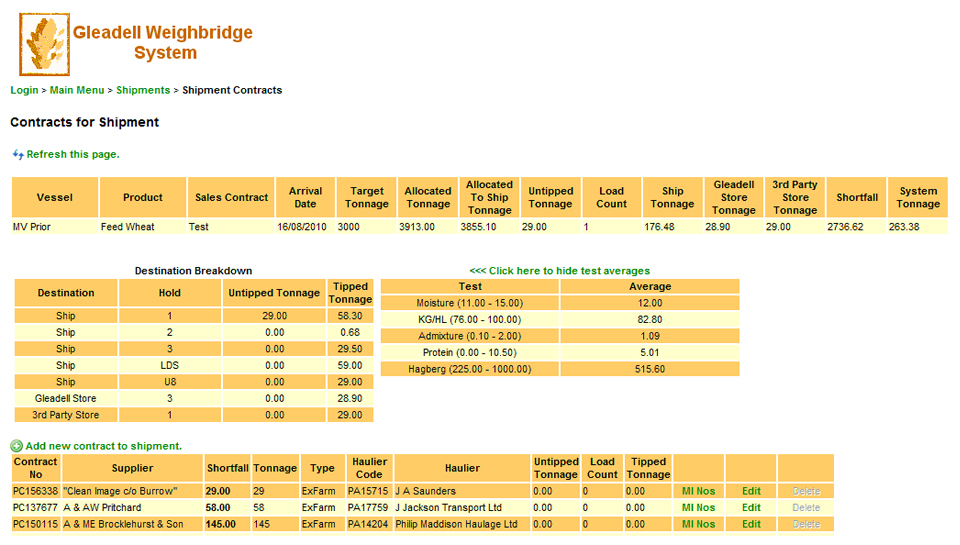 Efficient Port Loading Operations
As a major supplier of quality grain, seed and fertiliser, Gleadell export commodities worldwide and are well placed to service customer requirements, with deep water export facilities from the ports of Immingham and Great Yarmouth and smaller size vessels from 10 other ports from the Humber to the Severn estuary.

Annually, Gleadell export approximately 20% of the UK's total feed grain surplus and they required a system to effectively manage the whole process from arrival of the vehicle and through the sampling, weighing and tipping process at their ports. They also needed a comprehensive reporting application that provided all staff, regardless of their location, a complete picture of the port operations.
Gleadell on your Smart Phone
Gleadell also wanted to provide their customers with a trimmed down version of their website to run on all modern smart phone devices - Blackberry, iPhone and Android. The new smart phone App needed to present the latest prices, news stories and market reports quickly and efficiently for users.
Our Approach
Breeze IT were awarded the contract to develop a bespoke Windows desktop application that links to the weighbridge for port loading operations and also to develop a web enabled database application to collate the port data.
Project Type A: Windows Desktop VB.NET Application
Project Type B: Bespoke Web Application
Project Type C: Mobile App Development
Service Provided: Planning, Design & Build
Key Technologies: ASP.NET, SQL Server 2005, Java, REST Web Services, Objective C, Eclipse & Xcode using MVC architecture
With this new project, great care was taken throughout the analysis and development to ensure that our approach delivered a solid software business solution.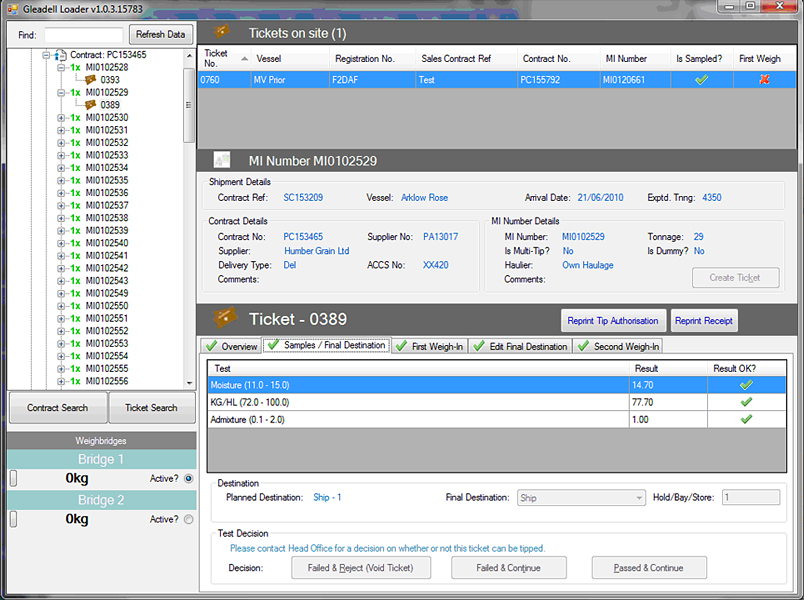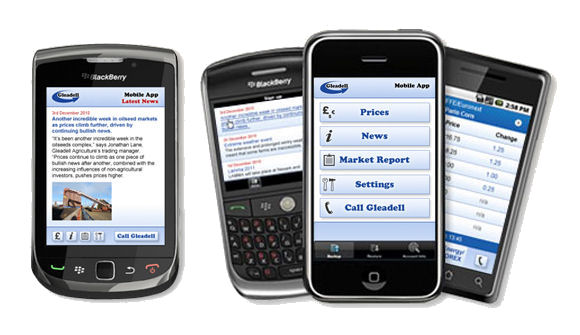 The Results
The results of the development project delivered a bespoke Windows application that effectively manages the whole process from arrival of the vehicle and through the sampling, weighing and tipping process. Barcode technology was also introduced to the tipping authorisation process to ensure continuity throughout the operation and strict adherence to quality control.

Their bespoke web application provides Gleadell with a comprehensive reporting tool which can be accessed online. This reporting application connects to the back-end database and provides Gleadell Head Office with a complete overview of all port operations.

Key information is now available whenever Gleadell staff need it, wherever staff are based and regardless of port location, providing details about the live loading state of the vessel, contract fulfilment levels and sample averages.
The Gleadell Smart Phone App
The new smart phone App allows Gleadell to bring the latest market and other information to their customers. Displaying up to the minute CBOT soybean, soymeal, soyoil, corn and wheat prices as well as LIFFE wheat and Matif wheat, oilseed and maize prices - plus Energy and FOREX rates. In addition, company and other agricultural news as well as Gleadell's wheat, rapeseed, fertiliser and seed market reports are now readily available in an easy to navigate and readable format.